Hello!
It's still Tuesday but to me feels more like a Thursday! Started working at 07h20, and still have a document to read, so no wonder I easily shifted to reading some home decoration posts. So let's brighten up the mood, shall we (it worked for me!):
Use colours!
I really love this one, as this is something we can easily change according to our mood. Accessories and textiles that reflect the season for instance, but I would go behind that:
When I saw this picture, it reminded my a teacher of mine that used to group books by colour, because according to him it was easier to actually remember the colour of the book than the title or the author! So original don't you think? And yes, don't be afraid of mixing up and forget the trend! We are talking about our home, our place, so feel free to use the colours you actually enjoy!
Bring the sunshine in!
Well why not? Especially now that's it's so cloudy and gloomy! It doesn't need to be yellow, any colour that makes you smile and relax a bit. I like yellow and white (and that makes me think I need to get more textile flowers home – for how much I'd love to have real flowers inside… I spend too much time travelling to take care of them. I just have some cooking herbs outside in the balcony).
Simplify – The minimalistic approach
I'm actually trying to follow this one this year. The main goal is to actually think what we need at home before having loads of furniture that take a lot of space (and light as well), and "stuff" we don't need. I'm fairly sure all of us can remember some accessories / tools we've bought but probably we've only used once? Yap, that's exactly it. Plus the less you have the easier is going to be the clean up! I've just cleaned up my drawers in the kitchen and thrown some papers away.
I actually wouldn't mind having such a bedroom with an in-doors closet with all the clothing inside. 🙂 Let's see how much I'll achieve on this area by the end of the year.
If you want to know more on the topic, please check "The busy women and the stripy cat", not only she's adorable but she has so many delightful tips and posts on how to simplify our life 🙂
Frame your memories
Instead of buying paintings why not frame your best moments, like those from the last summer holidays, the most beautiful sunset you've seen, anything that makes you smile is a good idea. Nowadays we don't even need to be professional to get a decent photo-memory, even our phones have a good quality for printing, so why not checking your photos and select those you could spread across your house to give that personal touch?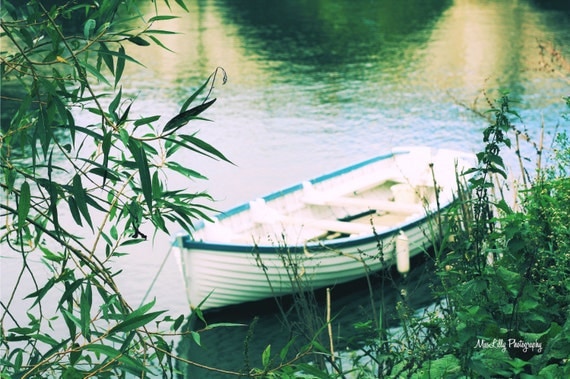 This canvas in my bedroom and the following photo-prints in my living room:
And this one in my office:
So what's your ideas for this year?